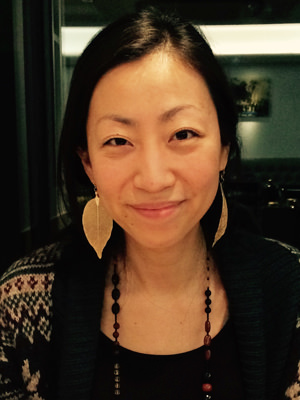 Availability
Wednesday: 18:00 – 20:00
By Appointment
Fees
60 minutes – £65

Hikari Sakai
BSc, PGDip and MBACP (reg'ed)
Counselling
Reflection is the golden road to awareness and moving forward. It is about examining your thoughts and getting closer to your feelings and emotions that you may have been previously unaware of.
This process of self-knowing and reflective discovery can be surprising or even quite a challenging experience for you.
In therapy, I will support you in exploring your internal landscape with compassion so that you can gain clearer and better understanding of who you are.
This new awareness will naturally unfold new possibilities and allow you to break through limitations that were holding you back.
In my clinical experience, I have worked in both primary and secondly mental health care services in NHS in addition to charity organizations such as Cruse Bereavement Care. Throughout my training and working in NHS, I have gained variety of clinical / professional experience in –
Depression, anxiety, personality disorder, psychosis, eating disorders, childhood traumas, sexual issues, interpersonal difficulties, identity issues, bereavement, work related issues, health related issues etc.
Alongside with private practice, I am a counsellor with specialized Long-Term Condition in Maudsley hospital in NHS.
My main interest in psychotherapy is how body and mind affect each other, particularly Cancer and other Long-term conditions such as Irritable Bowel Syndrome (IBS), Chronic Fatigue Syndrome (CFS), and Stroke etc.
My stance of therapy is curiosity and compassion, based on the therapeutic approach called existential phenomenological therapy. To learn more about existential therapy please read more in the Counselling area of the website.
I will offer you a safe space where you can reflect on whatever feeling, thoughts, and behaviours that matter to you currently.
I am a registered member of British Association for Counselling and Psychotherapy (BACP). I hold Post Graduate Diploma in Psychotherapy and Counselling as well as BSc in Psychology and Counselling.