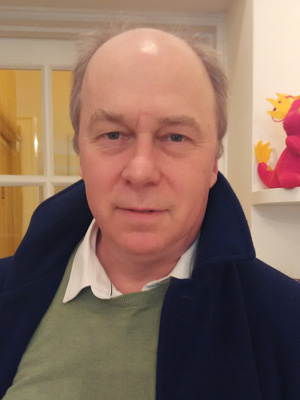 Availability
Monday: 10am – 2pm
Friday: 10am – 2pm
Fees
First Consultation
60 minutes – £70
Treatment
30 / 60 minutes – £45 / £70

Robert Bridge
RSHom, LCH
Homeopathy
I have been practising as a homeopath for 25 years. I trained at the College of Homeopathy in London at the end of my 20s and completed my registration with the Society of Homeopaths soon after completing my training.
I have taught at a number of the main UK colleges and am currently a member of the core lecturing team for the degree programme at the Centre for Homeopathic Education in London. I have also taught abroad, in the Czech Republic, Egypt and New York, and have presented cases at national conferences. I am a member of the editorial team for the journal for the Society of Homeopaths to which I have contributed articles and reviews.
Although I have worked from a number of clinics in London and the South-East I have always run a practice in Putney and now work exclusively from Well4ever in SW15. I have treated patients of all ages, from newborns to nonagenarians, and am happy to work with both acute and chronic problems and both physical and emotional issues.
In my spare time I pursue a parallel career as a concert pianist, teach piano locally, and examine both nationally and internationally for the Associated Board. For the last 10 years I have run a series of concerts in Putney called Knitting Concerts which have raised over £25000 for charity, enjoy cooking strange meals in woks and have a dog called Maisy.