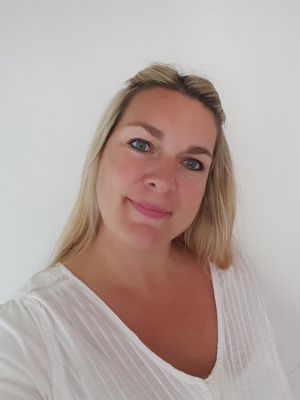 Availability
Mondays and Thursdays by appointment
Fees
First Consultation
90 minutes – £85
Follow-up Consultations
60 minutes – £60
Testimonials
Michelle Mcnamara
Dip Hyp CS, Ad Dip PC
Hypnotherapy and Counselling
Hello my name is Michelle, with over 20 year's experience working within the medical profession, helping patients overcome their fears and worries and helping to give them a sense of control. My awareness has grew of how our mind-body connection has such an influence on our wellbeing and health, which led to my career in hypnotherapy and counselling a few years ago. Stress, anxieties and worries can affect us greatly, my experience and knowledge that I have offers you an integrative approach with both hypnotherapy and counselling I adapt the therapy that I use so it is unique for you as an individual and it is tailored specifically to your own needs.
Anxiety and stresses can build up over time really affecting us, sometimes we can be unaware of how things are getting on top of us, whilst some can feel anxious and worried unsure really why— With modern life, the demands of work, finances, relationships and family issues it can all become too much. By having hypnotherapy and counselling you learn to control and build up defences, with tools that help you to cope with stressful situations, we could really all benefit from it, it helps us to have greater balance within our mind set by controlling our feelings and emotions, I have personal and professional experience of this and endeavour for my clients to also gain the benefits that these therapies can offer for anxiety, stress, depression and phobias.
I specialise in fertility and women's health having had my own personal journey, which I truly believe was helped by having had therapy. I really care about others having the right mind-body balance, the therapy I offer will support you through the physical, mental and emotional challenges that fertility, hormone imbalances, pregnancy and miscarriages can bring. Whether trying to conceive naturally, with fertility treatments or in the midst of an IVF cycle, after a trauma or during/after pregnancy, hypnotherapy helps relaxation and using visualisation and imagery to unblock fears, worries and emotions. Whilst also alleviating anxieties that infertility and the events surrounding it bring. Counselling can also help assist you and encourage restoration of fertility, approaches tailored to your needs help with the mind body balance by helping with stress which can hinder ovulation, stresses and tensions that are often built up with the lifestyles we lead, high powered jobs and the demands of daily life. Learning how to deeply relax and being aided with self-help and tools that will help to balance things out. Hypnotherapy and counselling gives you a greater understanding, a place to be open and explore how you truly feel benefiting yourself, relationship, family members and work/life balance. The demands and impact of stresses and anxieties can have a knock on affect with everything.
Research supports the facts that hypnotherapy and counselling can help with fertility and hormonal issues for those who choose it, It can help reduce post natal depression and also can help with menopausal issues and symptoms making them more manageable.
With my medical background within the dental industry I have worked with clinics in oral surgery, maxilla facial units within hospitals. I have experience over many years helping patients and for the past few years have being solely helping individuals overcome their worries, fears and phobias with dental appointments and medical interventions. I can help you with specific relaxation and breathing techniques, visualisation and imagery which helps you gain control, also giving you tools with self-hypnosis, to build confidence to enable you to visit your dentist, hygienist or hospital with ease and calmness you will even learn to smile as you great them and make your experiences more pleasurable. Oral health is so important and can affect our general health and wellbeing. Having regular dental visits and hygiene appointments helps you to have a good general health if you or anyone you know are apprehensive or unsure about visiting the dentist, in some cases people are petrified and avoid at all costs please get in touch. Our overall medical health is also of great importance and if you are someone who is nervous and doesn't know how they will cope with procedures, interventions or possible operations or someone who has had a diagnosis they are struggling with therapy can help. With hypnotherapy and its powerful desensitisation techniques it helps you conquer your fears and phobias.
Counselling can also help with overcoming your phobia, and has been proven more recently with research by the British dental association at kings college hospital, the research showed how an average of five cognitive behavioural therapy sessions helped most people to have treatment with the dentist without the need for sedation, with the study 79% went on to have treatment without the need for sedation.
However long you have been afraid, whatever the cause, you can learn to feel different, a good positive experience gets rid of all of the negative ones you have had, you will have a calmness, contentment and positivity that you can use in many situations you may find yourself in.
Please contact the clinic and they can arrange a time for us to talk/email or schedule an appointment for you