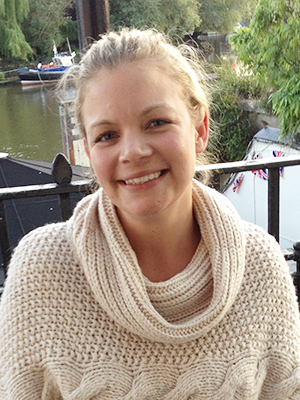 Availability
Tuesday: 15:00 – 20:00
Thursday mornings by appointment
Fees
30 / 60 / 90 minutes – £35 / £60 / £90
Treatments available with Zoe
Zoe Knight
V.T.C.T., NVQ
Massage Therapy & Reflexology
Zoe has been working as a complementary and holistic therapist for over 14 years. Starting out in Hampshire at The Retreat, she completed 7 years of training and work experience and then went on to fly around the world as an In-flight massage therapist with Virgin Atlantic. In 2009 she founded Relax & Recharge and has since built up an ever expanding happy client base in SW London.
Zoe offers a creative and intuitive combination of techniques and specialises in Pregnancy providing treatments that are designed to support you at each stage, starting from pre-conception through to birth. She is committed to continuing professional development in order to provide the most effective treatments and is a member of the Federation of Holistic Therapists.
Whether you are seeking help for a specific pain and condition or are in need of some dedicated relaxation time, Zoe will combine her skill set to suit your needs.
"On a personal level, my journey and knowledge with holistic therapy deepened when I developed Rosacea around 10 years ago. This led to continuous rounds of antibiotics which treated the symptoms but after stopping them it would return. It was only after addressing the possible root causes and changing my diet and lifestyle alongside Acupuncture, Massage and Reflexology treatments did the condition become more manageable.
This has been a huge inspiration for me to be able to guide others in improving their health and wellbeing and I look forward to meeting you soon at the Well4ever clinic."
Qualifications
Jing – Advanced clinical massage techniques – Low back pain
Jing – Advanced clinical massage techniques – Neck and upper shoulder pain
Jing Foundation in Advanced clinical massage
Jing – Living anatomy
London centre of Champissage – Indian head massage
Reiki level 1 & 2
Wellmother – Pregnancy massage
London school of Reflexology – Preconception, pregnancy and post natal care
London school of Reflexology – Spinal reflexology
The Holistic Training Centre – VTCT Reflexology
Bournemouth and Poole College – NVQ Swedish body massage
Bournemouth and Poole College – NVQ Aromatherapy body massage
Testimonials